It's coming. No, not winter, but Black Friday. Also known as "the annual product junkie haul." For years, many naturals have hailed Black Friday as THE haul day of the year, above both Fourth of July and Easter sales, spending hundreds of dollars. I personally have spent $300+ during Black Friday, but not anymore, and I must say, I don't really miss it. So is it really worth it?
When it comes to Black Friday, online shopping can potentially be just as bad as shopping in stores, which terrify me. But at the same time, there are several benefits to saving your cash for that oh so special day. Let's assess the pros and cons of Black Friday shopping for natural hair products, shall we?
It's On Sale!
Pro: This is an obvious one. Products are on sale, sometimes up to 30-40% off. Additionally, companies often give you free shipping when you spend a certain amount. What's not to love? It's especially beneficial when a company, like Curl Junkie, has pricey products. I've saved a lot of money on CJ over the years shopping on Black Friday.
Con: Most of the time, the sales aren't even that good. Have you ever seen a company promote their secret Black Friday sale ALL month only to then offer 15% off? Stop it with the paltry savings!
Free Goodies
Pro: Free samples! Some companies will include free samples with your order for the holiday. Who doesn't like free stuff? These samples can be up to a generous 2oz in size. The samples could also be a limited edition or sneak peek of a new product, so you have the inside natural scoop.
Con: Potentially looooong shipping times. Because the volume of orders during Black Friday is usually large and many natural hair products are handmade, companies don't have the inventory to fulfill all of these orders in a timely manner. You can wait up to a month for your products to ship – you may even forget that you even ordered them.
Try Something New
Pro: A lot of the time, our hair can be bratty and we don't want to buy new products for full price without knowing if they will work (plus spending annoying shipping fees). Black Friday gives us the opportunity to try these products at a deep discount, so we might not feel as bad if it doesn't work for our hair.
Con: Definitive sale start times that may not work with your schedule. A lot of the time, Black Friday sales start at 12AM Eastern on the dot, and if you're in another time zone or away from the computer at that time, your products may be gone by the time you get home. I won't even tell you how many times I've brought my tablet to Thanksgiving dinner in Los Angeles so I could buy products at 9PM Pacific. The product junkie itch is real, y'all.
Stock up on your faves
Pro: Stockpile all of your favorite products! I used to go buck wild on Black Friday. Now, I haul the products I know and love; purchasing just enough to last me until the next sale. I'm already eyeing a few products for this year and I won't buy them until Black Friday, even though I'm out!
Con: Potential customer service issues. Sometimes, a company is simply not large enough to handle Black Friday. They might lose your order, take forever to respond to order inquiries (if at all) or the batch you receive might be bad if they missed something scrambling to get orders out. Speaking from personal experience, the most disappointing thing ever is waiting a month for an order and receiving a subpar product. Real tears.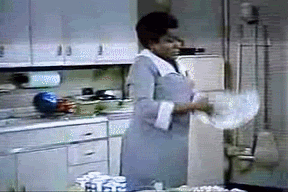 I hope the information above helps you in your decision to participate in Black Friday. It's fun, but it can also be stressful. As for me, I'm going to stay with my re-upping of my tried and true favorites.
Are you going to do a Black Friday haul? If so, what are you getting (yea, I'm nosy)?