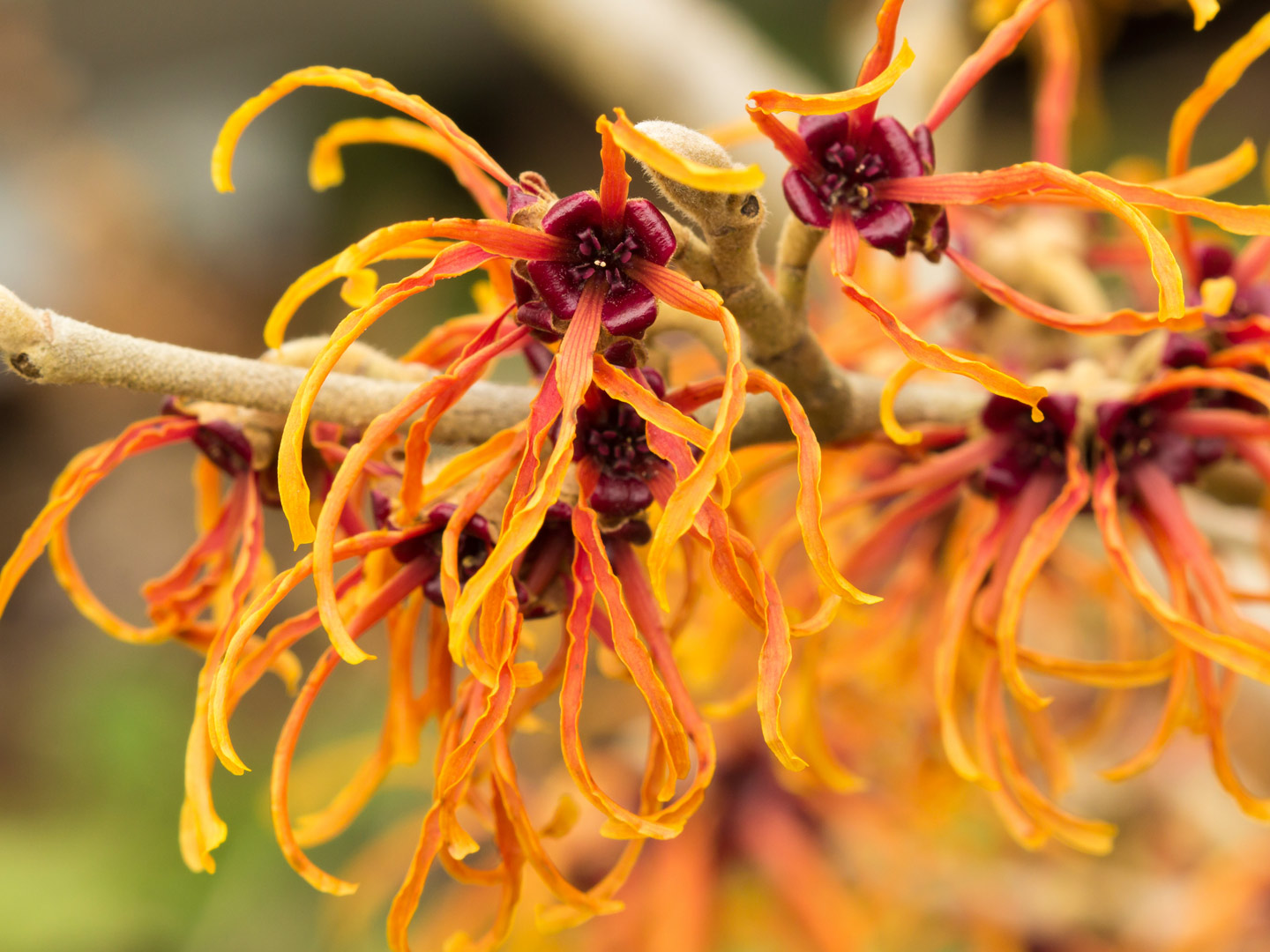 I have to say, having combination skin can sometimes be the most annoying thing in the world. My skin reacts differently in different climates and seasons, and I often need to switch up my products or use multiple things on different parts of my face. For instance, my forehead and nose hate oil, but my cheeks can get dry without a moisturizer that contains it. I can mostly use oil in the winter when it's cold, but not summer when it's humid. Silicones suffocate my skin altogether so I avoid them as much as possible unless it's winter and I'm trying to lock in moisture. It's a pain, but I've gotten a pretty good grip on what my skin likes and needs, and rarely experience an issue unless I stop paying attention to my skin for some days.
Enter witch hazel. I actually used it years ago when I was in my major castille soap phase, and honestly, I don't know why I stopped. I figure it was because I ran out of a bottle and was testing other things, and simply forgot about it. I tried other toners over the years, and nothing ever really stuck. Many mainstream brands contain ingredients that I don't like on my face, like glycerin, and they sting my skin or make it feel too coated. And so, I was on an active mission to find a new toner, and stayed in stores what seemed like forever reading ingredients and Googling reviews.
As I was about to give up, I saw a bottle of my dear friend witch hazel for less than $5 in Walmart, so I figured that trying it couldn't hurt. It certainly couldn't be worse than the time I used a moisturizer with pepper extract and my skin was red and inflamed for a week! Since switching back to witch hazel in the morning and at night (my main moisturizer is aloe vera gel), I've seen an improvement in the overall texture of my skin and the pores on my nose (which can be huge) seem to have gotten smaller. Furthermore, it doesn't dry out my skin so I can use it at night and leave it without moisturizer, as my nose tends to get super oily overnight.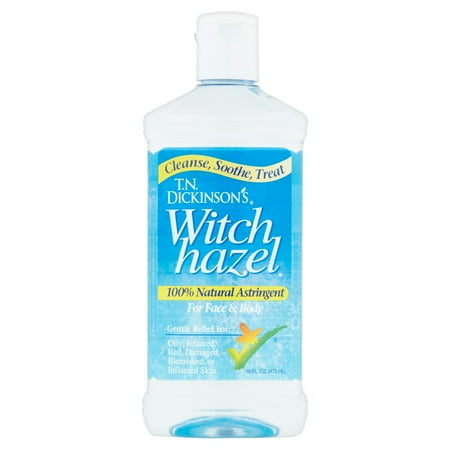 I looked up the benefits of witch hazel, and wasn't surprised at all at what I saw. Claims include acne reduction, cleansing pores, moisturizing dry skin, treating eczema, healing cuts and bruises, protection from the sun, and more. I even read that it can reduce stretch marks and bruising (I am super clumsy and prone to bruising). And it's SO economical, I just don't see any downside to trying it! I currently use T.N. Dickinson's Face & Body Witch Hazel Astringent, but I'd like to try other brands to see if my skin reacts differently. I just want to make sure I get the 100% natural kind, as some add filler ingredients. If you haven't already tried this skincare gem, I highly recommend it!
Is witch hazel part of your skincare routine?