When it comes to transitioning and natural hair, anything that will help me save money is a MUST. Traditionally, we talk about stretching/diluting products with water to make them last longer, or creating DIY concoctions to prevent spending $20 on butters and creams in the store. In this case, I'm not just talking about saving money on products; sometimes the savings benefits pop up in other places. Check out my 4 latest picks for saving money:
This one was a game changer for me. Regardless of whether I wash my hair in the sink or shower, this little jewel is a life saver. Before I bought this drain trap, my efforts to catch shed hairs before they went down the hole was an exercise in futility. I would inevitably end up with a clogged drains and a plumber in the bathroom every few months. Sometimes, it got so bad that Liquid-Plumr wouldn't work. All of that changed when I came across this $1.50 plastic miracle. Although it is designed for inverted drains (so the stopper can be dropped into the drain and trap hair), I have discovered that it works just as well flipped upside down, covering level drains (as photo'd above).
2. Q‑Redew Handheld Hair Steamer
I know, some of you aren't going to like this one. How could something that costs $70 save me money? Although it seems counter-intuitive, I have come to see a device like the Q‑Redew as an investment, because of the versatility it offers over traditional steamers (or other home methods of steaming). Ever since I got my Q‑Redew, I have slashed costs in three major areas: detangling products, refresher products, styling products. Before my Q‑Redew, I would spend roughly $15/month on Tresemme Split Remedy Conditioner for the sole purpose of detangling my hair (because honestly, it sucked as an actual conditioner), and $10/month on refresher sprays and products. Because of my Q‑Redew, I can use the same conditioner I condition or co-wash with to detangle (or none at all), and the need for refresher products is obsolete. Because the Q‑Redew works for refreshing styles, I am able to stretch how long I can wear styles like wash n' go's without applying more product. I estimate my product savings at about $25 — $30/month. In under 3 months, my Q‑Redew will have paid for itself. You don't have to take my advice on this one. If you're not interested in the Q‑Redew or any other steamer, that's fine. Absolutely no pressure from me. As with everything, do what works for you!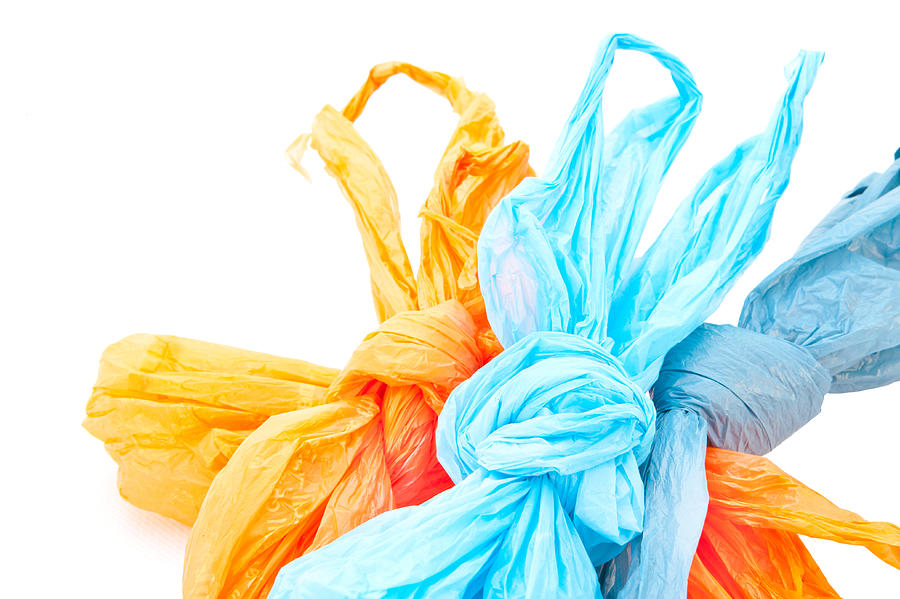 3. Plastic Grocery Bags
This one is absolutely win-win. Something that saves you money, and doesn't cost a dime (unless you shop at stores that charge for plastic bags). Once I realized I could use my Target shopping bags for all of my conditioning and henna-ing needs, I stopped purchasing plastic shower and conditioning caps. They serve the same purpose (retaining moisture and some heat), and in my opinion, perform better than traditional plastic caps. Because I am able to use the bag handles to tie and secure the bag to my head, it fits more snugly and less heat and moisture are able to escape. So start saving your plastic bags (except for the ones with holes in them), and put them to great use!
4. Blow Dryer Bonnet Attachments
Unlike the Q‑Redew, this one isn't going to start paying for itself the more you use it — unless you equate time with money (and that's another topic for another time…lol). The blow dryer bonnet attachment is an excellent alternative to traditional hooded dryers which cost upward of $100. Most bonnets have an elastic end that fits snugly over the nozzle of pretty much all blow dryers. The heat goes up the accordion-like shaft and comes out through holes on the interior of the bonnet to target and dry hair. Bonnets cost about $15 at places like Sally's or even online. I personally prefer the Curlformers Deluxe Softhood Hair Dryer Attachment, which is $15.95. Some bonnet dryers can have a tendency to slide off, unless they contain some sort of mechanism to help secure it to your head. The Softhood Hair Dryer Attachment has a chin strap and draw string to help keep everything in place.
In terms of saving money, there are tons of ways to do so. This list is by no means comprehensive, and there are always exceptions. What are some of your favorite tools and practices that help save you money?
For more from Christina check out her blog, The Mane Objective. You can also find her on Instagram and Facebook.